Ideas for Organizing Your Baby Nursery
Planning a daycare center is a big task. The organization of the daycare can be even bigger, especially if you work with a small room. However, there are ways to make the most of the space you have.
It is important to create enough storage space in the room to keep it organized. Start by organizing the closet. Because baby clothes are much smaller than adult clothes, you can lower the bar in the closet so that it's just a few feet off the floor. This will give you more space on the wardrobe bar to put shelves where you have more room for other items. Installing a good wardrobe organizer in the closet is another idea to make the most of the space.
The closet is not the only area of the nursery that can be used for storage. If you have a changing table, use the space underneath to store items such as diapers, towels, creams, and changing tables. If there is space under the crib, it's also a great place to create extra storage space. Use wicker baskets or plastic containers to store items such as sheets, blankets, extra crib sheets, bibs, and hamburger clothes underneath. A chest of drawers or closet also provides extra space for baby's things.
Wall shelves and bookshelves can also provide a lot of extra storage space in the room. A good bookcase can help you keep all your baby's books, toys, and stuffed animals in one place. If you have limited space in your daycare, choose a high shelf instead of a few smaller ones. If you have space, it is better to have a few smaller ones, as your baby will find it easier to access his things as he grows.
A toy box also helps organize your baby's room. You'll be surprised at how quickly a baby's toy collection can grow. Having a place to store them all will help keep the room free of clutter. If you want, you can choose a toy bank instead of a regular toy box. This way, your baby will have a place to sit when he grows up.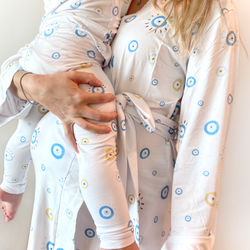 So when it comes to finding ways to organize your daycare, look up and down. You never know where you might find an extra place to keep your baby's things out of sight. If you create enough storage space now, your baby's room will be free of clutter later.