Affiliate Disclosure
Disclosure of Material Connection: Some of the links in this website are affiliate links. This means if you click on the link and purchase the item, the owner of this website will receive an affiliate commission. Regardless, the owner of this website only recommend products or services that will add value to the readers. The owner of this website is disclosing this in accordance with the Federal Trade Commission's 16 CFR, Part 255: Guides Concerning the Use of Endorsements and Testimonials in Advertising.
Disclosure for Amazon Affiliate: As an Amazon Associate I earn from qualifying purchases. Amazon and the Amazon logo are trademarks of Amazon.com, Inc, or its affiliates. I may earn affiliate commission from other sales as well.
This website may accept forms of cash advertising, sponsorship, paid insertions or other forms of compensation.
The compensation received may influence the advertising content, topics or posts made in this website. That content, advertising space or post may not always be identified as paid or sponsored content.
The owner(s) of this website may be compensated to provide opinions on products, services, websites and various other topics. Even though the owner(s) of this website receives compensation for our posts or advertisements, we always give our honest opinions, findings, beliefs, or experiences on those topics or products. The views and opinions expressed on this website are purely the author. Any product claim, statistic, quote or other representation about a product or service should be verified with the manufacturer, provider or party in question.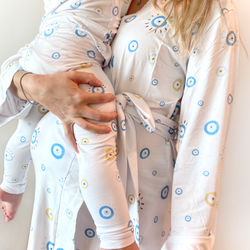 This website does not contain any content which might present a conflict of interest.
Amazon Affiliate Disclaimer
The owner of this website is a participant in the Amazon Services LLC Associates Program, an affiliate advertising program designed to provide a means for sites to earn advertising fees by advertising and linking to Amazon properties including, but not limited to, amazon.com, endless.com, myhabit.com, smallparts.com, or amazonwireless.com.
Anti Spam Policy
The owner of this website does not authorize the harvesting, mining or collection of e-mail addresses or other information from or through the website or its services.
The owner of this website does not permit or authorize others to use his services to collect, compile or obtain any information about its customers or subscribers, including but not limited to subscriber e-mail addresses. The owner of this website does not permit or authorize any attempt to use its services in a manner that could damage, disable, overburden or impair any aspect of any of the services, or that could interfere with any other party's use and enjoyment of any the owner service.
If the owner of this website believes that unauthorized or improper use is being made of any service, it may, without notice, take such action as it, in its sole discretion, deems appropriate, including blocking messages from a particular internet domain, mail server or IP address. The owner of this website may immediately terminate any account on any service which it determines, in its sole discretion, is transmitting or is otherwise connected with any e-mail that violates this policy.
Nothing in this policy is intended to grant any right to transmit or send e-mail to, or through, this website and/or services. Failure to enforce this policy in every instance does not amount to a waiver of rights of the owner of this website.
Unauthorized use of this website services in connection with the transmission of unsolicited e-mail, including the transmission of e-mail in violation of this policy, may result in civil, criminal, or administrative penalties against the sender and those assisting the sender.
Violators of the CAN SPAM Act may be subject to "cease and desist" orders or penalties from the FTC (Federal Trade Commission) of up to $11,000 per violation. Criminal prosecution is also possible in the case of egregious offenders, which can result in penalties such as fines, forfeiture of proceeds and equipment. The worst offenders can also be subject to prison time.
Digital Millennium Copyright Act Notice
We take copyright violation very seriously and will vigorously protect the rights of legal copyright owners.
If you are the copyright owner of content which appears on our website and you did not authorize the use of the content you must notify us in writing in order for us to identify the allegedly infringing content and take action.
We will be unable to take any action if you do not provide us with the required information, so if you believe that your material for which you own the copyright has been infringed upon or violated, please provide our Copyright Agent, in writing, with the following information:
1.) A physical or electronic signature of a person authorized to act on behalf of the owner of an exclusive right that is allegedly infringed.
2.) Identification of the copyrighted work claimed to have been infringed, or, if multiple copyrighted works at a single online site are covered by a single notification, a representative list of such works at that site.
3.) Identification of the material that is claimed to be infringing or to be the subject of infringing activity and that is to be removed or access to which is to be disabled, and information reasonably sufficient to permit us to locate the material.
4.) Information reasonably sufficient to permit us to contact the complaining party, such as an address, telephone number, and, if available, an electronic mail address at which the complaining party may be contacted.
5.) A statement that the complaining party has a good faith belief that use of the material in the manner complained of is not authorized by the copyright owner, its agent, or the law.
6.) A statement that the information in the notification is accurate, and under penalty of perjury, that the complaining party is authorized to act on behalf of the owner of an exclusive right that is allegedly infringed.
Earnings Disclaimer
ANY EARNINGS OR INCOME STATEMENTS, OR EARNINGS OR INCOME EXAMPLES, ARE OUR EARNINGS AND ARE NOT TYPICAL. THERE IS NO ASSURANCE YOU'LL DO AS WELL AND YOU VERY WELL COULD MAKE NOTHING AT AT ALL. IF YOU RELY UPON OUR FIGURES, YOU MUST ACCEPT THE RISK OF NOT DOING AS WELL.
WHERE SPECIFIC INCOME FIGURES ARE USED, AND ATTRIBUTED TO AN INDIVIDUAL OR BUSINESS, THOSE PERSONS OR BUSINESSES HAVE EARNED THAT AMOUNT. THERE IS NO ASSURANCE YOU'LL DO AS WELL. IF YOU RELY UPON OUR FIGURES; YOU MUST ACCEPT THE RISK OF NOT DOING AS WELL.
ANY AND ALL CLAIMS OR REPRESENTATIONS, AS TO INCOME EARNINGS ON THIS WEB SITE, ARE NOT TO BE CONSIDERED AS AVERAGE EARNINGS.
THERE CAN BE NO ASSURANCE THAT ANY PRIOR SUCCESSES, OR PAST RESULTS, AS TO INCOME EARNINGS, CAN BE USED AS AN INDICATION OF YOUR FUTURE SUCCESS OR RESULTS.
MONETARY AND INCOME RESULTS ARE BASED ON MANY FACTORS. WE HAVE NO WAY OF KNOWING HOW WELL YOU WILL DO, AS WE DO NOT KNOW YOU, YOUR BACKGROUND, YOUR WORK ETHIC, OR YOUR BUSINESS SKILLS OR PRACTICES. THEREFORE WE DO NOT GUARANTEE OR IMPLY THAT YOU WILL GET RICH, THAT YOU WILL DO AS WELL, OR MAKE ANY MONEY AT ALL. THERE IS NO ASSURANCE YOU'LL DO AS WELL. IF YOU RELY UPON OUR FIGURES; YOU MUST ACCEPT THE RISK OF NOT DOING AS WELL.
INTERNET BUSINESSES AND EARNINGS DERIVED THEREFROM, HAVE UNKNOWN RISKS INVOLVED, AND ARE NOT SUITABLE FOR EVERYONE. MAKING DECISIONS BASED ON ANY INFORMATION PRESENTED IN OUR PRODUCTS, SERVICES, OR WEB SITE, SHOULD BE DONE ONLY WITH THE KNOWLEDGE THAT YOU COULD EXPERIENCE SIGNIFICANT LOSSES, OR MAKE NO MONEY AT ALL.
ALL PRODUCTS AND SERVICES BY OUR COMPANY ARE FOR EDUCATIONAL AND INFORMATIONAL PURPOSES ONLY. USE CAUTION AND SEEK THE ADVICE OF QUALIFIED PROFESSIONALS. CHECK WITH YOUR ACCOUNTANT, LAWYER OR PROFESSIONAL ADVISOR, BEFORE ACTING ON THIS OR ANY INFORMATION.
USERS OF OUR PRODUCTS, SERVICES AND WEB SITE ARE ADVISED TO DO THEIR OWN DUE DILIGENCE WHEN IT COMES TO MAKING BUSINESS DECISIONS AND ALL INFORMATION, PRODUCTS, AND SERVICES THAT HAVE BEEN PROVIDED SHOULD BE INDEPENDENTLY VERIFIED BY YOUR OWN QUALIFIED PROFESSIONALS. OUR INFORMATION, PRODUCTS, AND SERVICES ON THIS WEB SITE SHOULD BE CAREFULLY CONSIDERED AND EVALUATED, BEFORE REACHING A BUSINESS DECISION, ON WHETHER TO RELY ON THEM.
YOU AGREE THAT OUR COMPANY IS NOT RESPONSIBLE FOR THE SUCCESS OR FAILURE OF YOUR BUSINESS DECISIONS RELATING TO ANY INFORMATION PRESENTED BY OUR COMPANY, OR OUR COMPANY PRODUCTS OR SERVICES.