What's more exciting than creating a nursery for the little bundle of joy that will soon be joining your family? From picking the style of the little guy's room, to repainting the walls, there are many things that can be done to establish a comfortable space for him. You may assume that a baby girl room is easier to decorate, but that's not always the case. There are many wonderful baby boy nursery styles to choose from. This makes the process of creating an elegant baby boy nursery simple and enjoyable. Ready for some ideas? Take a look at the list below.
Repaint 
Repainting the walls is a simple and inexpensive way to make your baby boy's room feel more like a nursery. Typically, people gravitate towards bright blue when choosing the color for their boy's nursery. Switch it up! It's best to choose peaceful, neutral shades: soft grays, velvety yellows, and light blues.
Choose Your Furniture
When the paint has finally dried, it's time to start buying! The furniture you choose will be the base of the rooms design. It's best to select neutral pieces, unless you prefer something a little more colorful! Here are some of the most important furnishings you'll need: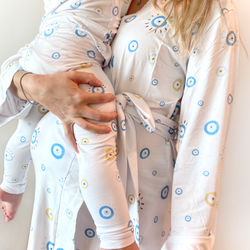 Dresser
 Changing Table
Rocking Chair
Crib
Bassinet
Ottoman (with hidden storage)
Select a Rug
Adding a rug to the area will not only add a gorgeous flair to the room, it will make the room much safer if you have hardwood floors. Make sure to choose a rug that goes well with the overall style of the room.
Make it Safe
Baby-proofing your nursery is something you'll never regret doing! It'll offer you peace of mind when spending time in the room, especially when your little guy becomes mobile.
Enhance the Walls
Keep it straightforward with your wall decorations so the area doesn't overwhelm you. Perhaps a picture of an elephant on one wall, and your baby boy's name on the other. Lettering and wall decals are an excellent choice! They come off the wall easily, without creating any damage.
Cover the Bed
Choose bedding for the crib that has a charming pattern or print. This will add a modern and long-lasting touch of style in the baby's room. Red stripes are best for a baby boy room. As soon as you're done with bedding you can hang a charming mobile above the crib!
Store It
If you don't have a lot of shelving mounted in the room, you'll need to put some up or develop a different storage system. Shelving is great for holding toys, clothes and other items. One of the most effective storage systems is a cube storage shelf. You can place little baskets in the cubes for simple access to your items!
Generate Warmth
Add some fuzzy blankets, soft cushions, and snuggly pillows to make the space extra cozy for you and your little guy.
Purchase a Dimming Lamp
If the nursery doesn't already have a dimming lamp, find one you like and add it to the room. This will make putting your little guy to bed much easier. You'll rejoice when you are able create a calming environment with your dimming lamp.
End up the Decor with Necessities
The last thing to do is to make sure you have all of the necessities! Diapers, wipes, diaper rash cream, burping cloths, swaddle blankets, and a waste basket are a few of the things you'll want to have handy in his nursery.