Preparing a Baby Nursery For Your New Arrival
Musical hanging mobiles, funny cloud images in the sky, and lots of space for fun and adventure. Yes, when it comes to preparing a nursery for your new child, it's clear why most parents look forward to this part of the baby's preparation. Between buying furniture and choosing the theme of the nursery, you and your partner can spend a lot of time together as you prepare the nursery for your new family member.
However, when it comes to your first child, preparing a daycare center, especially from scratch, can be an overwhelming task. What items should always be present in a daycare center? How do you know if you have everything you need? How can you decorate if you don't know the sex of the child? These questions are enough to make any prospective parent hesitate to start kindergarten!
Don't worry: Below you'll find expert tips and techniques to inspire, guide, and explore the mystique of setting up a daycare center for your new child. So if you're an expectant parent, grab a cup of coffee and relax, because you won't want to miss this article.
When should you start daycare?
As soon as you realized you were expecting a new addition to the family, you probably wanted to start right away. In this case, your instinct to start setting up the daycare center hits the mark immediately. Although nine months may seem like enough time to prepare a room for your baby's arrival, there is so much attention and detail in the furnishings of a nursery that you will be (in)pleasantly surprised at how quickly these months go by, so you will have to make a lot of preparations in a short time. Therefore, it is usually advisable to start preparing the nursery as soon as possible and extend the process throughout the pregnancy. Not only does this give you enough time to look for daycare, changing rooms, and other important things for the daycare, but it can also help ease the strain on your budget by spreading the costs of daycare over nine months. Certainly, high-quality childcare items will be needed, but they won't be cheap; if you give yourself plenty of time to save, you won't feel as much pressure as if you left everything at the last minute.
Get the basics first
Although it can be tempting to choose a childcare theme and work from there, it is important to take the first step towards happy and safe childcare by choosing the right crib, bedding, and changing table. Your new child is likely to spend most of his or her time in the crib or changing table, so make sure your purchases are as safe and comfortable as possible.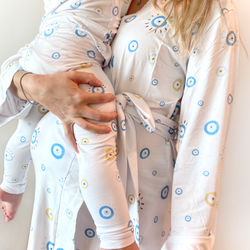 This mindset should apply especially to the crib, so be sure to choose a safe crib and not one that fits a particular crib theme you have in mind. Investigate possible cribs to see if they have been removed by the manufacturer and check for loose parts or choking hazards, such as slatted frames that are too far apart or high posts.
Now that you've chosen the basics for your crib, it's time to move on to the fun part, and give your creative side a chance to shine!
Select your nursery theme
Expectant parents will quickly notice the wealth of children's themes that exist today – baby animals on a farm? ducks and geese? clouds and rainbows? Yes, the choice of childcare theme can be one of the highlights when setting up childcare, but if you have no idea what the theme should be, it can often seem quite a challenge!
For hesitant parents, there is always the option of choosing a classic blue, pink, or a gender-neutral color such as green or yellow. As your adorable baby grows quickly into a toddler, these colors easily make the transition from newborn to toddler, so you won't feel like you have to decorate once every few years. Once your child arrives, you can make the daycare center look more gender-friendly by purchasing gender-specific toys, decorations, nightlights, cell phones, and other fun baby toys.
However, many parents use daycare as an opportunity to express their own creativity. From charming children's themes to colorful murals, a daycare center is a perfect opportunity for parents to let their children know how special it is for the family.